While I was in the last year of my civil engineering studies, I realised that I have been in my comfort zone for too long and that I needed some transition from university to real work. Is there a better way to achieve both than an internship abroad? I don't think so. My motto throughout this journey was that the only way to grow was to seek discomfort. So once the decision was made the rest was easy. Being part of generation 2020 and starting an internship in January 2021 in Germany during a pandemic was quite a challenge, but everything was possible with the huge support from the Zoran Djindjic Internship Programme of German Business for the Countries of the Western Balkans.
Let's start from the beginning. The application process was simple. My recommendation is to have an honest motivational letter, because it is the essence of the journey. It was my first interview, I had zero experience, but I had high expectations of myself, so naturally, I was nervous. As soon as I entered the room, I noticed friendly, positive faces and quickly forgot it was an interview, it felt more like a chat between us. Luckily, soon after that, I received an email informing me that I have been selected as a potential scholarship holder and that the matchmaking has begun.
I was chosen as an intern in DB Engineering & Consulting (Dresden), which is part of the German railway, mobility, and logistics company Deutsche Bahn (DB). They aim to develop technically sophisticated and customized infrastructure, mobility, and transport solutions. The company is also known as "railways for the world of tomorrow" because they make important contributions to the protection of the environment and help shape the world of the future. I was in the traffic department and my tasks were helping in the process of designing the train stations. And I must say that from that point forward I was analysing every train station during my travels, just a professional deformation.  I have discovered a lot about myself during these 6 months, for example, that I can use lots of different ways to learn, as well as to multitask. In the beginning, I didn't know how to do a lot of things, and as an overthinker, I was concerned about being annoying with my questions. Pretty soon I realised that my colleagues were there to help and guide me, and they did it with pleasure. I was using and learning new software, which was all in German. That was a huge challenge. Every project, which I was a part of, was a big and very real challenge facing one of the more difficult problems in civil engineering. Of course, that meant that it was something new and huge for me, all in all, intimidating but marvellous. Thanks to my mentor I was included in every meeting and have learned a lot from just listening to others and realising how communication is the key in such a big company.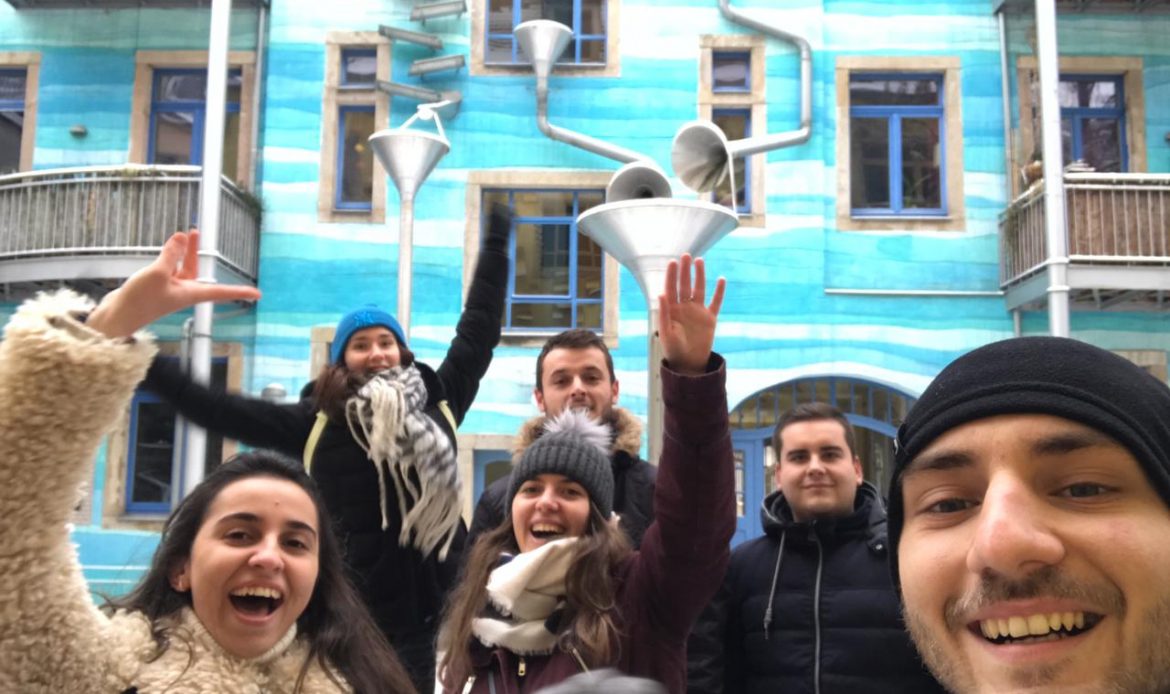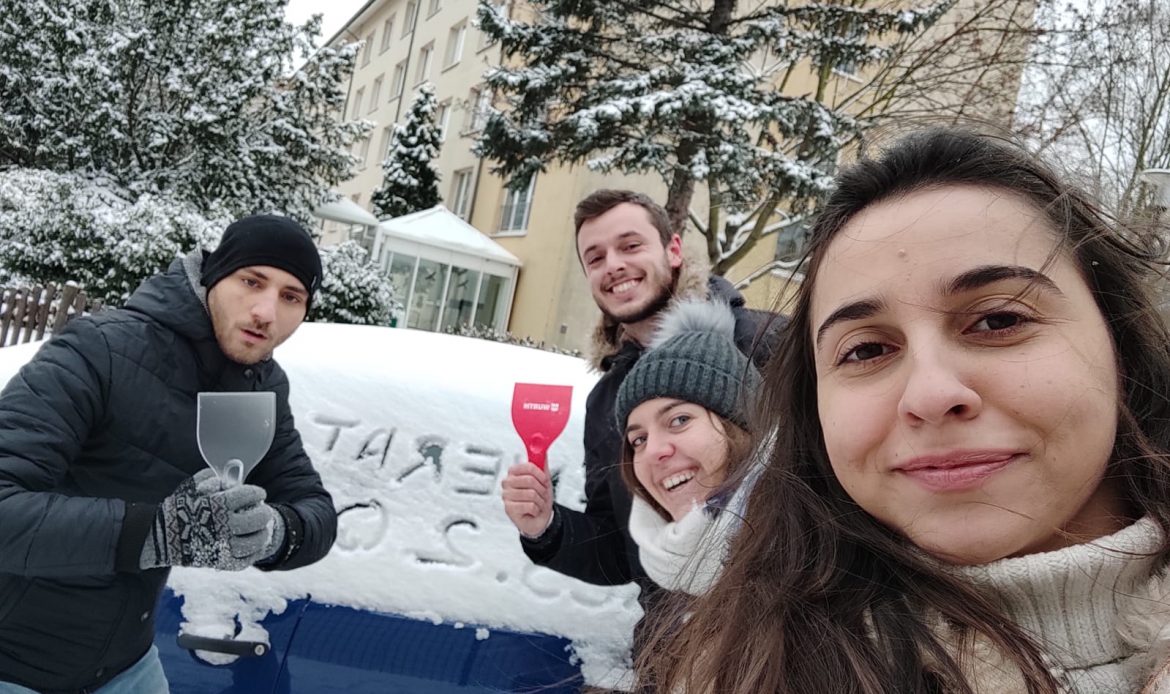 Exploring Germany with other scholarship holders of generation 2020
All rights are reseved.
I have already been to Germany a few times before so I was familiar with the culture and the country in general but still, I have learned so much more and enjoyed it. I had roommates from China and India and it was great to learn about their cultures, try different food and celebrate their holidays. I enjoyed the Saxony cuisine, especially the dessert and, of course, the beer. I had the chance to be in a new city alone, for the first time in my life. I didn't know anyone in the city when I first moved there. But today I am proud to say that, the time spent alone has taught me how to enjoy spending time by myself and also how to grow as a person. I got to do things like riding a bike on the banks of river Elbe, chasing sunsets through the bridges, and the Altstadt (Old town Dresden), which happened to be my favourite afternoon activity as well. Dresden has a special place in my heart. It has a history full of destruction and sadness and yet it was rebuilt, better, stronger, and magical.
And the best for last, the other scholarship holders from generation 2020 who I had a chance to meet and spend time with during the weekends. Every weekend was planned for travel and adventure in a new city. I have to admit, it was the best time. Visiting many castles …because this is Germany, museums, national parks, small villages, medieval cities. I have a collection of postcards now like a reminder for those well-spent days.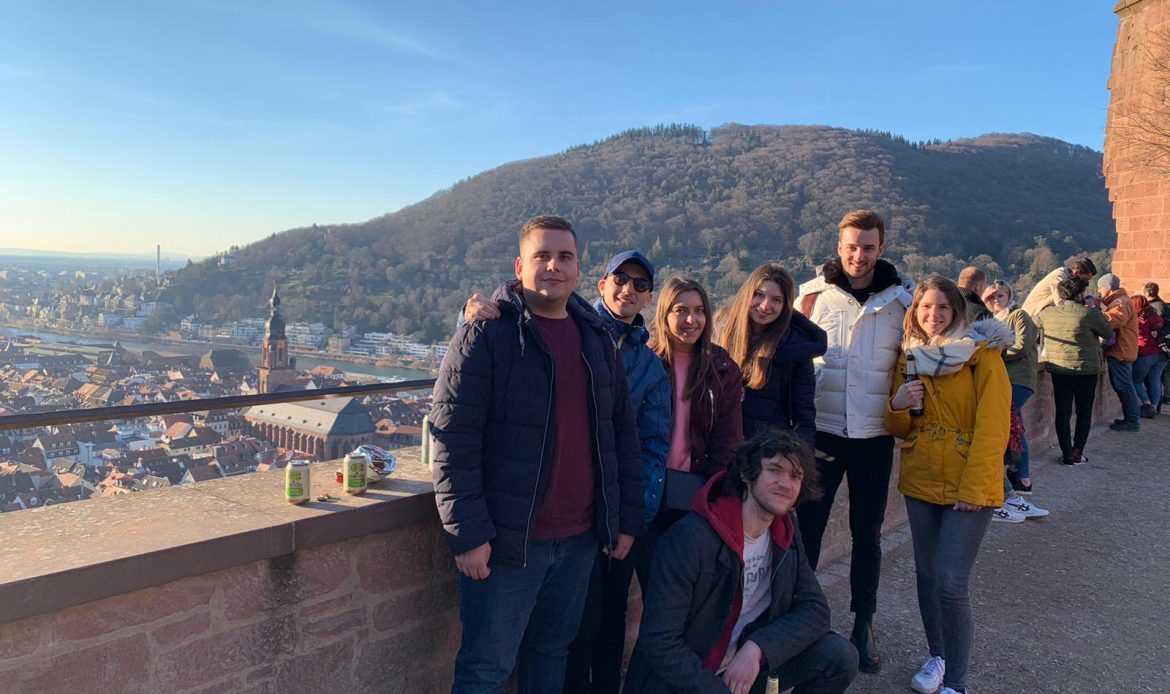 A little glimpse into the traveling experience during the internship period in Germany.
All rights are reserved
All things considered, I believe this internship will become a stepping stone to the next level in my professional development. I gained a new sense of professionalism and a clearer view of what it meant to be in the professional world. And most important now I enjoy the perks of being an alumna of the Programme. I would advise everyone to take the opportunity and apply for an internship like this.
Irena Ortakoska,
civil engineering student
Generation 2020, DB Engineering & Consulting Dresden